DW Drum Workshop "Candy Shop"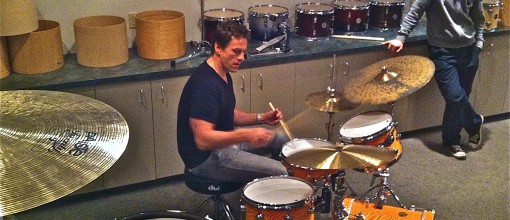 Thomas Lang trying out some new prototypes at the DW Drum Workshop "Candy Shop"… Rare to see Thomas on such a compact set!
This day was great fun and so nice of the DW crew to offer us such an opportunity. This culminated in a three-way jam with myself, Cobus Potgieter and Thomas with a kit each and hopping between the 6 sets that were in the room! A drummer s dream!
I had not played "double drums" before. So to jump straight into three of us trading licks was incredible. And let alone the stellar company that I was keeping. No pressure Chris!