George Duke… more Zappa Alumni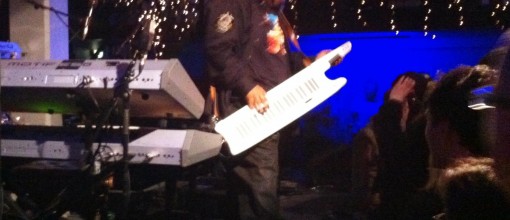 In keeping with my recent trip to Los Angeles, I went to watch some quality live music (and ate some great sushi) last night.
Also in keeping with my recent spate of seeing ex-Zappa alumni in action, I went to see the amazing George Duke at the Jazz Cafe.
I could only dream of having a career like George's. Tremendous talent and beholden to nobody aside from his own dalliances. And he was in the Mothers. Fuck.So what I got last night was an eclectic mix of funk, jazz, fusion and pop, all swizzled together by a person who looked like he was loving every minute of it. George's smile was infectious. It permeated the audience and won us all over before he played a note.
And his humour was unmistakably influenced by Frank. When a musician has worked with FZ it seems to irreparably alter their outlook and response to life. Bozzio has it. Vai has it. It is infectious.